Just said goodbye to our trash and the snow. Only left 45 minutes later than planned.
At least after an overnight snowfall that brought out the plows, the sun came out and we started out with blue skies.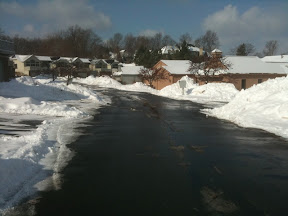 It's 2:25 and we're almost at Harrisburg. Only 90 miles left to Baltimore. It's 55 degrees out and no sign of snow!!
- Posted from my iPhone