Had breakfast at 6:30 and have been sitting in the breakfast area since 9:30 playing cards and waiting for our turn on the shuttle. Larry just checked and we're on the next one.
One hour later and now we're in line to get into the terminal. Some earlier computer problem caused a backup.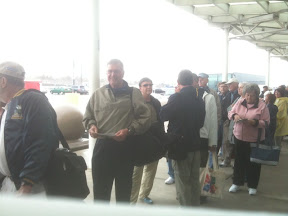 It's 2:35 and we've been scanned. Now we're in another long snaking line to check in.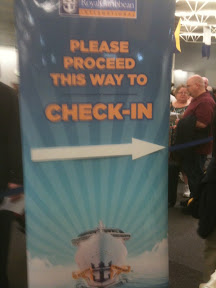 We were in our cabin before 3:45 and loved the space compared to our last cruise and the outside cabin.
- Posted from my iPhone