We arrived in San Juan at 8:00 this morning. First thing we did was turn our phones on because we knew we would have access to phone, email, etc.
We went to breakfast and are now on our way to check out Old San Juan since the last time we were here it was raining. The pool deck was deserted early in the morning.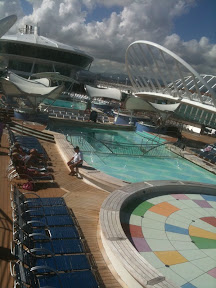 This is the view as we pulled into port.

We walked into Old San Juan
A little chapel that was very old.











- Posted from my iPhone